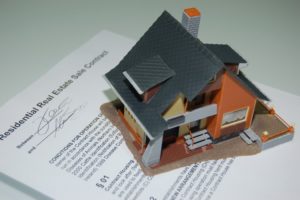 So, what does that MLS status PB really mean? This status indicates that the property is under contract aka PENDING but that the seller is open to receiving and considering BACKUPS. How does this process work?
If a property is under contract, the seller has the option to review and accept a Back Up Offer with the use of an ADDENDUM FOR "BACKUP" CONTRACT. There are two primary blanks to complete on the Back Up Addendum. Section A will identify the First contract by inserting the executed date of that contract in this blank. Section B will identify the date the Back Up offer will terminate.
If a seller wishes to accept a Back Up Offer with this Addendum in place the Back Up Offer will be executed and earnest and option money shall be deposited. If the First offer terminates on or before the date set out in Section B of the Back Up Addendum then the Back Up offer moves to the primary position.
At the time that the Back Up Offer moves into the primary position the executed date shall be amended to the date the back up buyer receives notice that the first contract has terminated. I recommend the agents execute an amendment reflecting the new effective date so no conflicts arise later as to when the option or financing periods began and end. Continue reading "Technical Talk: Accepting Back Up Offers" →