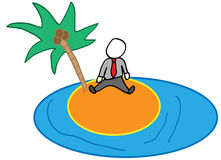 StepStone back offices are in full prep mode for the upcoming StepStone Agent Workshop scheduled for April 13th and 14th in Austin. We are fine tuning the schedule, lining up sponsors, creating handouts, processing registrations, printing name tags…
It's a big undertaking that started late last year and as I write this we are coming up on the registration deadline on April 5th. Have you registered? Still on the fence? Unsure if it's really worth your time?
First things first, this is not a profit driven pursuit for StepStone. In fact, the Workshop is a significant expense of both time and money and each additional person who attends costs us a little more. Yet, we still call you, email you and blog about it in an effort to GET YOU THERE! Why? Because we honestly believe the Workshops will help you become more successful. And I don't mean that in a general sense. I mean that in a very real concrete way. Here's how:
1. Hands-On Content Driven Classes: Whether you are interested in more Realtor training or more Investor training you will have class options to fit your needs. We bring in the best and most successful people to share their skills, knowledge and experience with you. Get comfortable with contracts in my New Agent Basics class, unravel the mysteries of title commitments with title attorney Ashley Patten, take your flips to the next level by learning how to solve Design Dilemmas and successful Project Management from some of the best, or practice Phone Call to Contract strategies that will get you in the door.
2. Not a Pitch Fest: Ever been to an Expo, sit through a class, gain a few nuggets and then learn that you need to buy into the program to get the rest of the story? Other than some brief introductions and comments by our sponsors, outside of class time, you will not get a pitch in class. Nothing to sell, no coaching programs to peddle, just education. How refreshing is that!
3. Connections: Don't discount this one. I know of one StepStone agent who was able to get a private money loan from another StepStone agent because they connected with each other at the Workshops last year. You can't make it in this business by being on an island. You need resources. You need time, money or expertise. It's a lot easier to do business with someone you've met, networked with, had dinner with, and brainstormed in classes with. Personally, I want to do business with people who participate, engage and take advantage of opportunities to do so.
4. You already know it all: One agent we talked to really just felt there wasn't anything for him to learn. His business is hopping, he's feeling good, doesn't feel like he needs to give up his weekend for this. If this is your attitude then you clearly do not know it all. Dan and I have been in this business for 12 years and I assure you that you will never know it all. Laws change, techniques change, the market changes, styles change, contracts change.  Don't ever get too comfortable or you might find yourself behind the eight ball.
5. You don't know enough: It's not easy to walk into a room of people you don't know very well and think that you could potentially be the greenest person there. If this is your first Workshop or even your first StepStone event to attend then what a great first step! Don't let your fear get in the way. One thing I can tell you about the StepStone community is that we don't play king of the hill. Each and every person's experience, talents and time is valuable.  Furthermore, I believe that our Investor Agents are among the most generous with their knowledge. Take advantage of that!
StepStone Realty is unique. We don't meet for weekly sales meetings or have a centralized office where we can gab over the water cooler. That works really well for most of us as independent entrepreneurs. However, don't let yourself get stuck on the outside. There is a ton of opportunity in our community but you have to get off your lonely island and participate.
Registration open through April 5th. Questions or concerns? Pick up the phone and call me or Dan. Otherwise, sign up and we'll look forward to seeing you in Austin in a few weeks!
PS. Absolutely cannot make it? Open your calendar RIGHT NOW and block August 10th and 11th to join us in Houston for the next one.
PSS. Sign up your spouse or business partner. They are welcome!