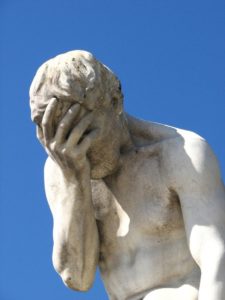 As your Broker, it's always my goal to advocate for my agents whether they are having a challenge in an agency situation or as an investor buyer or seller. Sometimes my agents are in the right and I can help them navigate a tough situation for a positive outcome. However, sometimes these issues turn into hard, but important, lessons learned. Elliot Grochel, Agent-Investor in San Antonio, recently had to suffer through one of those hard lessons.
Elliot (who gave me permission to tell you his name and his story) called me a few weeks ago with a frustrating situation. He had a contract on a listed home that he was trying desperately to close on.
All was moving along smoothly until the appraisal came in low. The seller refused to budge on the sales price so Elliot started looking for alternatives. He could get a different loan product but that was going to take some time and he would miss his closing date. The seller offered to take a 2nd lien for the difference and spent several days negotiating back and forth with the seller until an agreement, via email, was made.
Because Elliot thought the seller was working with him in good faith to find a solution he did not terminate the contract and kept moving forward.
Then… the seller changed gears. He no longer wanted to provide the second lien. Elliot scrambled to get a new loan that would allow him to purchase the property but at this point he has gone past his financing option (although he did give notice via email within the he allotted time period that the financing was not approved) and he did not close on the scheduled closing date. The seller declined to extend the closing date and went under contact with another buyer.
Elliot, feeling like he had been played by the seller who acted as if he was going to go forward with the contract only to run out the clock, went looking for help. Despite the advice he got from me, Dan Burke and Kelly Toney, a StepStone Associate Broker, the deal died and Elliot is still trying to recoup his earnest money.
There were a few ways this deal went sideways and Elliot was generous enough to let us share his story so you can avoid the same issues.
From the broker perspective, what left Elliot at a disadvantage, was not getting the proper paperwork executed which would have protected his position. While he did send over contract amendments the seller refused to sign any. At the time his financing fell through, an amendment to the contract either changing the financing type and/or the financing timeline, the closing date or a notice of termination of contract would have put Elliot in a better position. However, Elliot, being a good guy, expected that because the negotiations continued that the seller would move forward in good faith.
Once Elliot was unable to close on the scheduled closing date, without an amendment, he had failed to perform and the seller was free to contract with someone else.
I asked Elliot for his take away's to share with you. This is what he added:
Be prepared for appraisal to come in lower than sales price. If you still think the deal is good, you will have to cover the additional amount out of pocket.
If seller then offers to finance the additional amount over appraisal on a 2nd lien note, be prepared to have them back out (keep going through with traditional financing if you still intend to purchase as a backup plan, so you don't lose time on closing)
When you send an amendment to extend the closing date, note in "other modifications" that your third party financing date changes with the new closing date, to give you additional protection. If not, you may extend closing but your third party financing is not specifically connected to the closing date; only to the original executed contract date.
Make sure before you send any contracts/amendments, that your lender can close within the timeframe provided. If the seller gets cold feet, they can essentially stall you while you run out of time to close. They may not work with you to give the lender additional time for underwriting!
We've all heard the adage "Buyers are Liars and Sellers are Worse". No matter how nice, friendly or accommodating a party in the transaction seems to be ALWAYS be proactive with your contract documents to make sure you and your position are protected.
Thanks to Elliot for sharing his grief with us so we can be more alert to protecting ourselves!