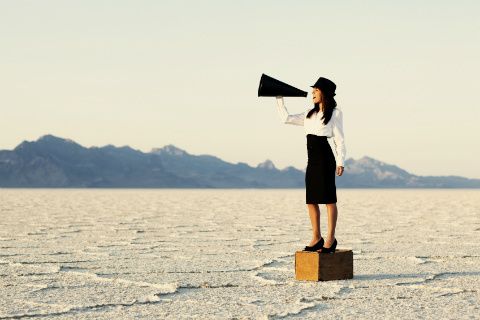 Folks who have taken my Understanding Agency for the Investor Agent class have likely heard me get on my soap box regarding seller's disclosures. Unfortunately, many investors and sometimes licensed agents, put too little thought into the consequences of an improperly delivered and executed Seller's Disclosure Notices.  Read on to hear my thoughts on best practices to avoid potential liability.
When it comes to investors and the Seller's Disclosure Notice I see two things pretty frequently…
When purchasing, on the contract I see the box checked indicating that a Seller's Disclosure Notice is not required.
When selling, I see Seller's Disclosure Notices with EVERY item checked UNKNOWN, "UNKNOWN" written across all the pages or some variation of not actually completing the notice.
First, let's make this clear… even if you never lived in the house, never set foot in it or have never even seen it you are STILL REQUIRED BY STATUTE  to deliver a Seller's Disclosure notice to the buyer.  There are only a handful of exceptions to this requirement. They include:
Property is bank or lender owned. It's an REO or foreclosure.
The transaction is an Estate Sale.
Property is New Construction, not previously lived in.
There is more than one unit. It's a 2,3 or 4-plex.
Transfer is between family members or shared owners. Divorce, for example.
If the sale does not fit into one of those categories, a seller's disclosure must be delivered to the buyer.
When you are purchasing a house from an unlisted seller, especially if you are a licensed agent, you should not use your expertise to the disadvantage of the other party. By indicating on the contract that it's not required you are putting the seller in a precarious position since they don't have a valid exception to the requirement.  
Furthermore, even though you intend to purchase it AS IS you should still require and review the seller's disclosure. What if there is something on there that, if and when you discover it, is an expensive problem to fix, negatively influences the value or results in a lawsuit?
From the other side, as a seller, I would encourage you to take your time to fill out the disclosure, and do it completely and accurately. I know the trend is to disclose nothing… and, if you literally know nothing, then selecting Unknown as an answer is appropriate. That said, I've bought and sold lots of houses and even when I spent very little time in them I usually know the answer of some very basic questions that are on the TREC seller's disclosure notice. Yes, of course there is a plumbing system (although, I once sold a house that DID NOT have indoor plumbing. The seller definitely knew that!). There are just some things that you simply CAN'T NOT KNOW.
I feel that if you were ever brought to task for not disclosing something it would come off as very disingenious to claim that you really knew nothing about the house. Even checking some boxes and leaving the rest unknown, because they are truly unknown, will show your intent was to disclose what you DID know. If you are worried about disclosing a particular item because it will turn off a potential buyer then that is what you really NEED to disclose the most. If you are covering for yourself, you are not being clever. You are being deceitful and it will catch up to you.
Finally, while slightly unrelated, you should recommend that the buyers get their own independent inspection. I suggest that you have the buyer sign and date the HUD form "For Your Protection, Get a Home Inspection". The last thing you want to do is make it appear as though you did not want the buyer to get their own inspections.
Did I formulate these opinions after taking a Realtor class designed to scare the crap out of agents? No, actually, it was a TREC complaint. The first and only against me in particular in my 14 year career.
Nearly 2 years after selling a house that we flipped in Houston I received a TREC complaint from the buyer claiming I did not properly disclosure a drainage issue. I went through the whole TREC process from providing all documentation, correspondence , advertisements, timelines and written responses to finally a formal interview with the TREC investigator. Ultimately, it was found that I was not in violation. And, I feel confident that my seller's disclosure played a large part in that decision.
I was able to provide:
The seller's disclosure that I completed fully that did not disclose known drainage issues
The seller's disclosure that I received from the original seller (who owned it forever!) with no mention of drainage issue &
The inspection, purchased by the buyer, that indicated there MAY be drainage issues. The buyers requested gutters be installed, we agreed to the request and installed gutters.
In all things you do, protect yourself and follow best practices. And, the best risk reduction practice of all is working with a high level of honesty and integrity.