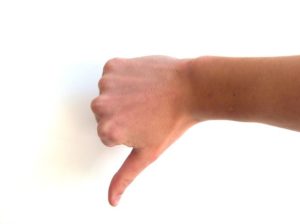 I talk to a lot of investors at various networking meetings around the state of Texas (and beyond).  Often when I ask if they have considered getting licensed, I'm met with a sneer or sour look on their face.
"No!" they will say, "I've heard that is a bad idea".
This is not a surprise since a quick google search of "should I be licensed as a real estate investor" quickly pulls up every top X list of reasons to NOT get licensed.  Most of which are myths about what that means.
Well here's my Top 14 Reasons TO be licensed!
14.  Be Your Own Boss:  I often read in those "reasons to not be licensed" lists that if you get licensed, you will have to "work" for the broker and go to sales meetings, or have desk duty.  Nothing could be further from the truth.  Brokerages come in all flavors and many don't have any requirements or quotas.  Simply choose the right broker and you can use your license in a way that is best for YOU!
13.  Help Other Investors Buy Houses:  If you choose to, you can always help another investor purchase a home.  Then collect a commission!  But, you certainly do not have to.  Many, though, will find that it's smart to take the money wherever it may present itself.
12.  Auctions:  As an investor without a license, it can be difficult to make money by convincing a home owner that their best option is to auction the property.  As an investor, you would also need to lock it up under contract and convince the homeowner that the increase in price the auction might create should all belong to you… not an easy sale.  But as a licensed agent, you would be entitled to 3% on top of what is charged by the auctioneer!
11.  Net Listings:  Investors often pass on low-end property… or property that is too rural or unique to get adequate comparables.  Those properties can also be difficult to wholesale to another investor.  But a net listing allows you to list the property on the MLS with a price given to the seller and anything higher belonging to you.  Essentially you are wholesaling a property on the retail market to retail buyers getting retail loans!
10.  Commissions on MLS Purchases.  Buying a homestead or find a great deal on the MLS?  Well you can get a commission or "cash back" on your transaction, even if you are getting a loan on the property!
9.  Access to more Tools:  Filling out contracts is easier with ZipForms.  RPR (Realtors Property Resource) is a great tool for looking at sold prices wherever you are on your phone.  This and many other tools available only to agents will help make investing easier!
8.  Make Money on Short Sales:  Particularly in down markets, it seems over half of the motivated seller leads don't offer opportunities to investors but should be listed as a short-sale.  Unfortunately, the days of getting steep discounts or wholesaling short sale properties are over (with a few exceptions).  But you can still make money on these leads… list as a short-sale!  And if your broker (like StepStone Realty) offers short sale processing, you won't find an easier listing!
7.  Access to Properties:  Being an agent allows you to enter property for sale on the open market.  There is no better way to see your competition before you do a rehab on a property!  Find out if everyone else is putting in granite or quartz countertops before you spend the extra money.
6.  MLS Access:  Comps!  Available properties!  I see way too many investors asking agents for an ARV.  Since they are promising a future listing on that property for the comps, the agent has every incentive (consciously or unconsciously) to fudge that number up.  It's always best to comp the property yourself!
5.  Referral Fees (the legal way):  If you do not want to list a property yourself, you can always refer it.  Investors do this as well, but receiving fees for this is not legal, unless you are licensed!
4.  Credibility:  I always chuckle when I read someone's list of reasons to NOT be licensed and it includes, "You will have to disclose you're an agent".  First, I've never seen a seller reject an offer or even an appointment to see the home because of a license.  The truth is, you only have to disclose at the time you present a written offer, but you would be better off telling a seller right away.  They tend to distrust investors and trust agents, so letting them know you are licensed actually increases your credibility and enhances your ability to get a deal.
3.  Listing your own properties for lease:  Why pay half of your first month's rent just to get a tenant when you can list it yourself?
2.  List your own properties for sale:  On a $200,000.00 house, that is like a $6,000 increase in price!
1.  Monetize More Leads.  Leads are expensive!  With a license, you ALWAYS have something to offer a seller and a way to make money.  Who doesn't like making more money!?